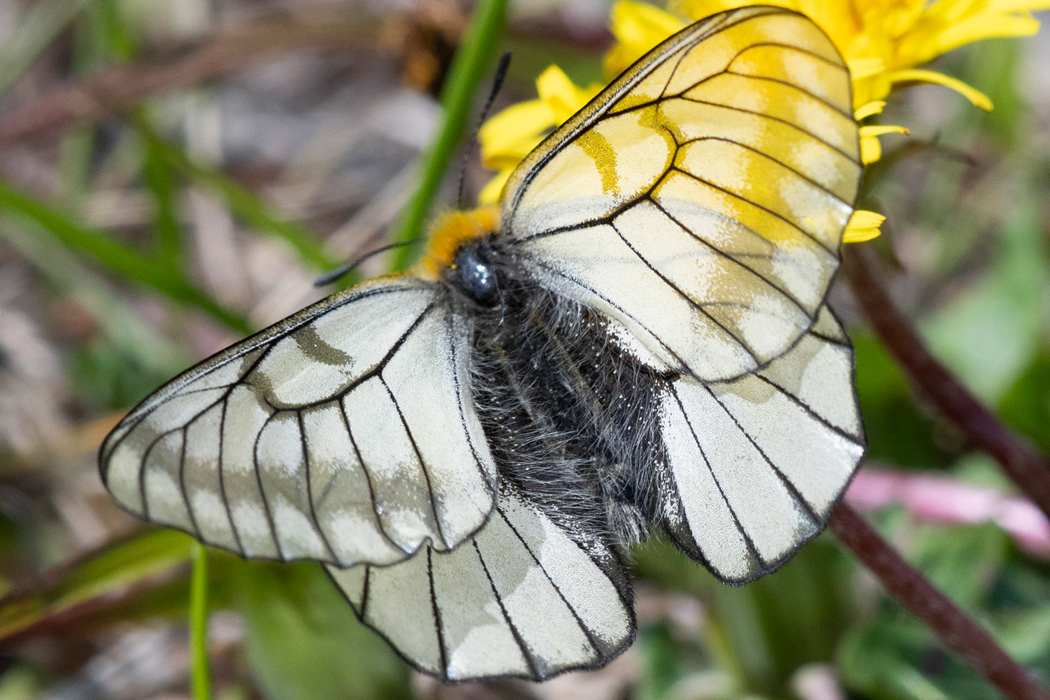 Japanese Clouded Apollo
Swallowtail butterfly with transparent wings.
| | |
| --- | --- |
| Scientific name | Parnassius citrinarius |
| English name | Japanese Clouded Apollo |
| Japanese name | Usubashirocho |
| Classification | Insecta |
| Classification details | Lepidoptera Papilionidae |
| Full length | 25-35mm |
| Distribution | Distributed in East Asia. Hokkaido, Honshu, and Shikoku in Japan. |
Characteristics
It is also called "Usuba-ageha" because it has a thin forewing that is almost transparent.The wings are entirely white with a transparent band running along the tip of the wing. It has a black body with orange fur around its head. A silhouette slightly larger than a white butterfly.The flight speed isn't that fast, and it flies like it's fluttering.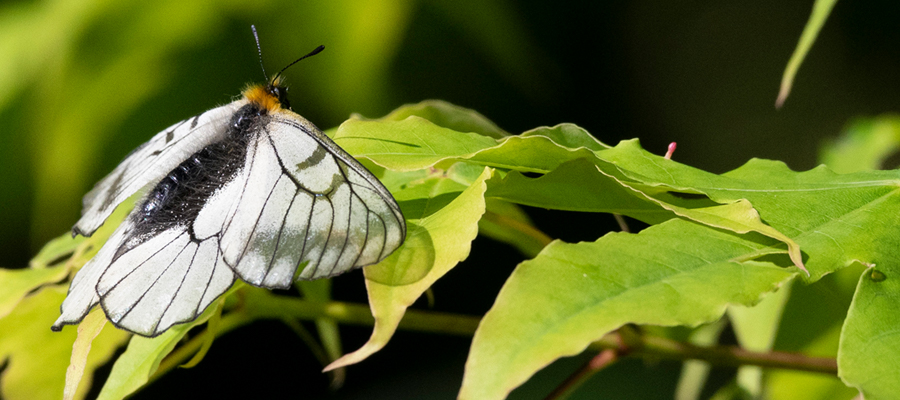 Ecology
Found in low mountains and forests. Adults emerge in May and feed on nectar from flowers. Larvae feed on plants of the poppy family. Form a cocoon when pupating.
Habitat
At the end of April, I photographed an adult flying around the edge of a forest in Kamikawa-cho, Hachioji City. They seemed to emerge all at once, and there were only Parnassius butterflies flying around. They were sucking nectar, flapping from flower to flower. When it landed on the dandelion, I could see the yellow color of the flower through the forewings.
Pictures
Introducing a picture of Japanese Clouded Apollo.