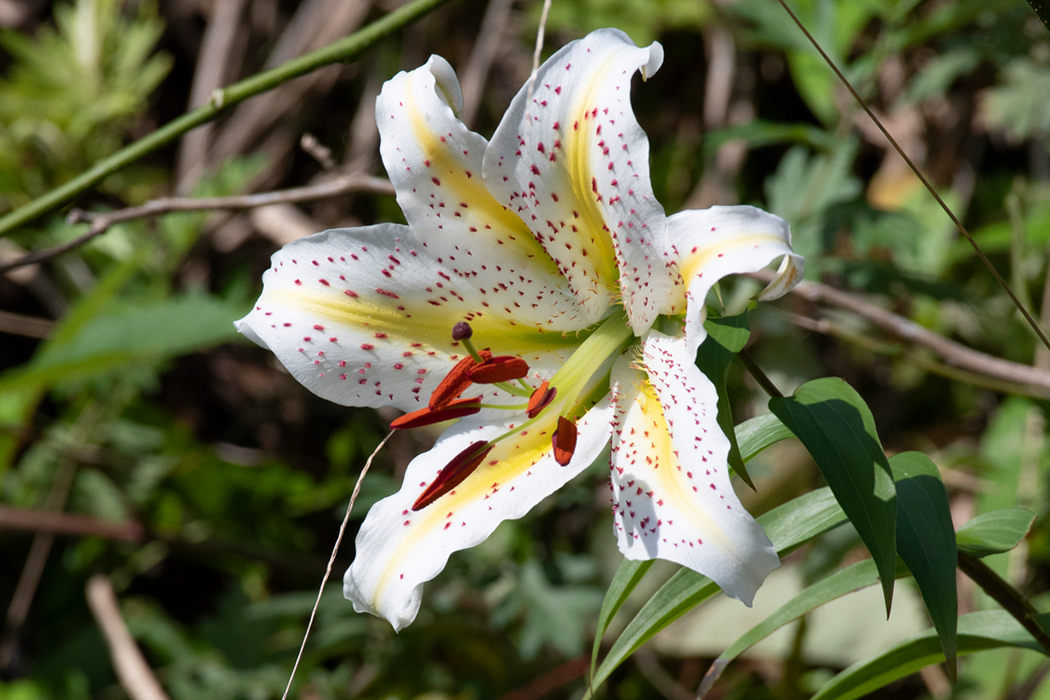 gold-banded lily
Opening large petals in the forest.
| | |
| --- | --- |
| Scientific name | Lilium auratum |
| English name | gold-banded lily |
| Japanese name | Yamayuri |
| Classification | Monocots |
| Classification details | Liliales Liliaceae |
| Full length | 1-1.5m. |
| Distribution | A Japanese lily distributed in the Kinki region and to the north. |
Characteristics
A Japanese lily that opens its large petals in the summer forest. Some grow up to 1.5m, and are quite conspicuous flowers. There is a yellow line in the center of the six petals, and red spots are scattered. Accented with red anthers. The leaves are pointed and shaped like bamboo leaves.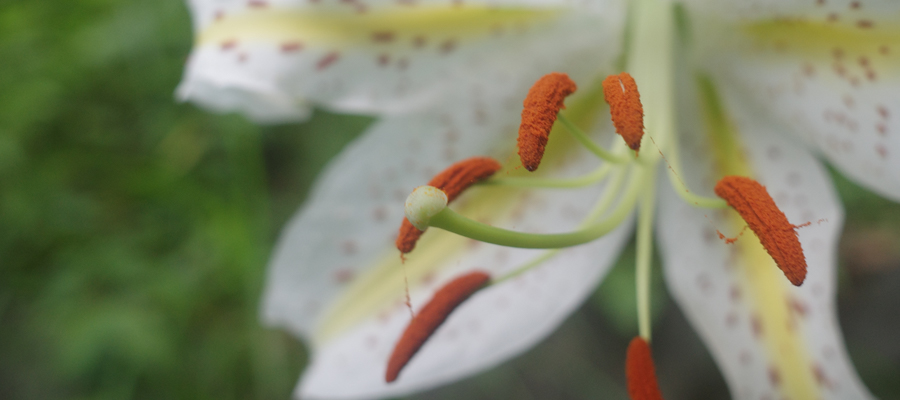 Ecology
It grows in mountainous areas and flowers from around July. It takes five years or more from germination to flowering. When the fruit ripens, it scatters about 300 seeds.
Habitat
I found about 10 plants on the slope before entering Mt. Imakuma. The flowers were blooming, which was very noticeable even from a distance.While walking along the forest road, I found a single flower again and was able to observe the petals and leaves well.
Video
The video of the Gold-banded lily.
Blooming along the forest road.
Pictures
Introducing a picture of gold-banded lily.