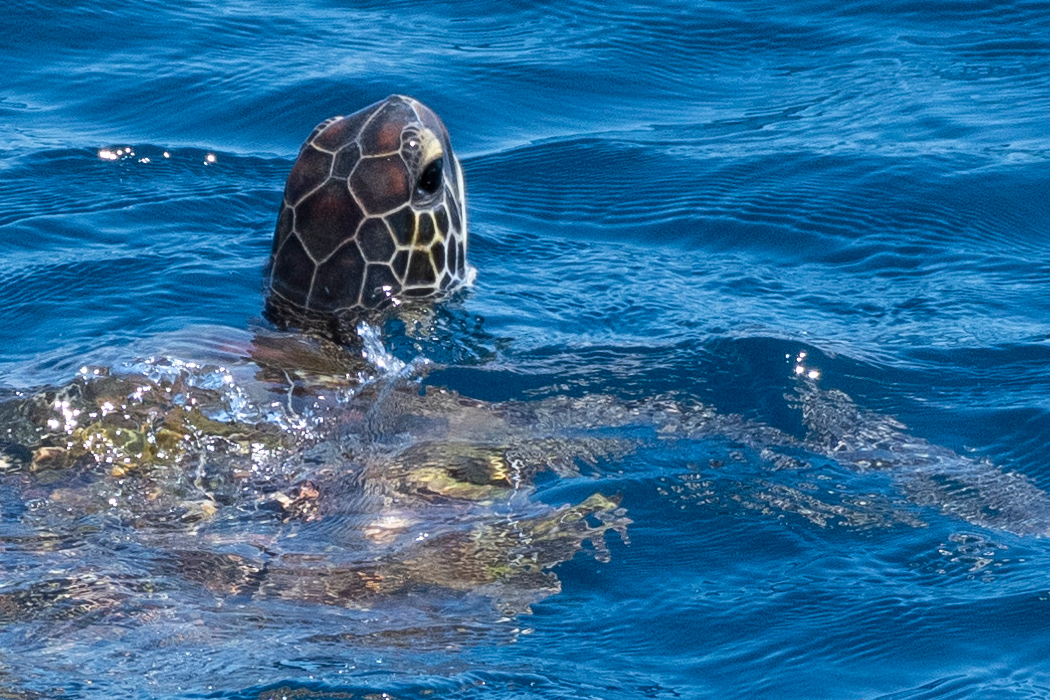 Green Sea turtle
The most familiar sea turtle.
| | |
| --- | --- |
| Scientific name | Chelonia mydas |
| English name | Green Sea turtle |
| Japanese name | Aoumigame |
| Classification | Reptilia |
| Classification details | Testudines Cheloniidae |
| Full length | about 100cm |
| Distribution | Distributed in the world's oceans. |
Characteristics
Sea turtles can be seen in oceans around the world. Although it has "Ao" in its name, its appearance is not so blue, and it is sometimes brown. It got its name because of the green color of its internal tissues.
Females are around 1m in length, which is quite large among sea turtles. It is characterized by its rounded mouth, and hawksbill sea turtles found in waters around Japan have a sharp mouth.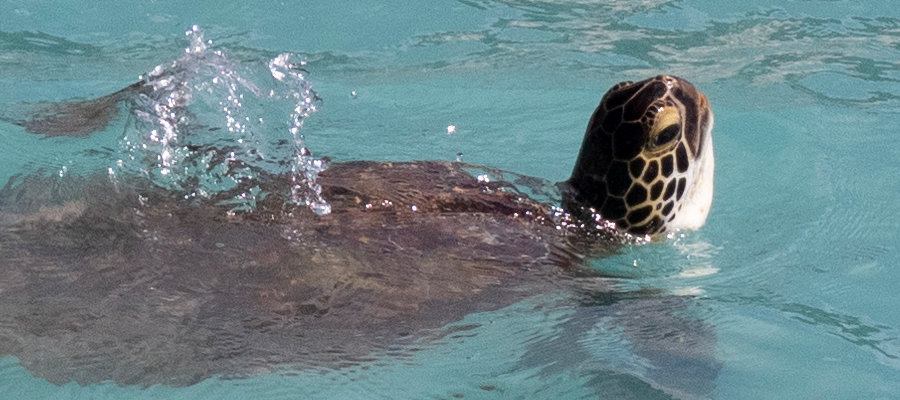 Ecology
They live in shallow waters and eat seaweed. It lives near the sea surface until it reaches a certain size. It goes up to the sandy beach in the summer and lays eggs.
Habitat
Niijima Mamashita Beach
I found an individual swimming near the Mamashita coast of Niijima. The waves were strong and the sand was dancing, so I couldn't see under the sea very well. I happened to find an individual that came out near the surface of the sea to breathe.
From the top of Saruvia Maru
When the Tokai Kisen "Saruvia Maru" called at Toshima, I photographed an individual swimming in the bay from the deck. A few sea turtles were swimming in the bay.
Pictures
Introducing a picture of Green Sea turtle.