 Speckled butterflyfish
There are fine sesame-like spots on the body.
| | |
| --- | --- |
| Scientific name | Chaetodon citrinellus |
| English name | Speckled butterflyfish |
| Japanese name | Gomachochouo |
| Classification | Actinopterygii |
| Classification details | Perciformes Chaetodontidae |
| Full length | about 10cm. |
| Distribution | Distributed in the Pacific and Indian oceans. |
Characteristics
It has small sesame-like black spots on its pale yellow body. A black band runs vertically over the eye. The edge of the obi is white.The dorsal fin has a jagged silhouette, yellow, black, and white from the body.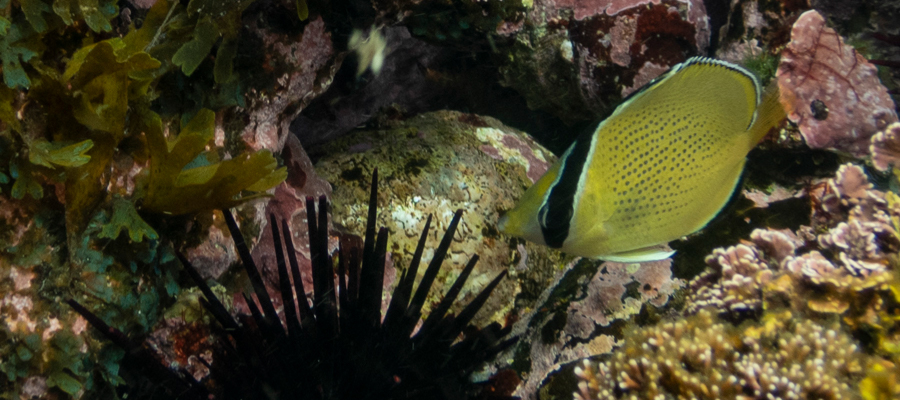 Ecology
Found in shallow reefs. It eats small benthic animals and seaweed.
Habitat
Miura Peninsula Arasaki
I found him swimming alone in Arasaki after the typhoon passed. It was a small individual, and foraged while drifting between rock crevices. There is no group nearby, so it may be an individual that has wandered into the area.
Pictures
Introducing a picture of Speckled butterflyfish.