 Bufflehead
The structural color of the head is beautiful.
| | |
| --- | --- |
| Scientific name | Bucephala albeola |
| English name | Bufflehead |
| Japanese name | Himehajiro |
| Classification | Aves |
| Classification details | Anseriformes Anatidae |
| Full length | 32-39cm |
| Distribution | High latitudes of the North American continent. It rarely comes to Japan as a winter bird. |
Characteristics
A duck with a beautiful structural color that stands out against its white body. Males have complex structural colors such as emerald green and purple from head to neck. The back of the head and belly are white, and the wings are black. The legs are light flesh colored.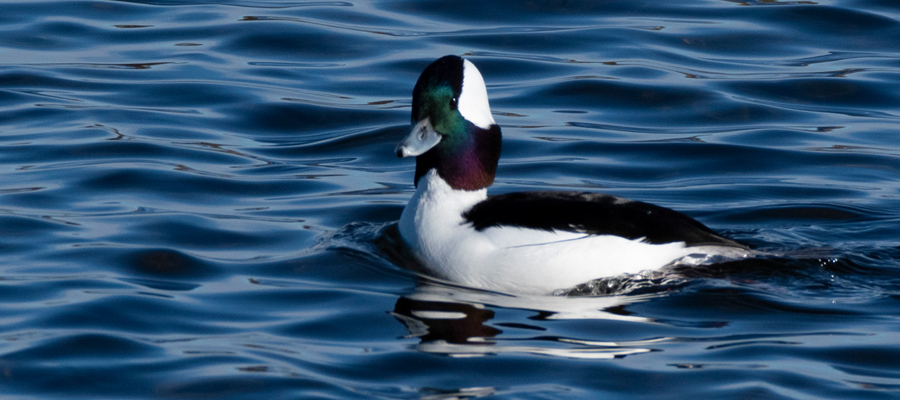 Ecology
It rarely comes to Japan as a winter bird. It is a North American bird.
Mainly found in freshwater areas such as rivers and lakes. Dive underwater to catch and eat small animals.
Habitat
Tama River
I photographed an individual that flew into the Tama River. When not exposed to light, the head is black, but when exposed to sunlight, it appears green or purple.
Video
The video of the blunderhead.
Swimming in the Tama River.
Pictures
Introducing a picture of Bufflehead.