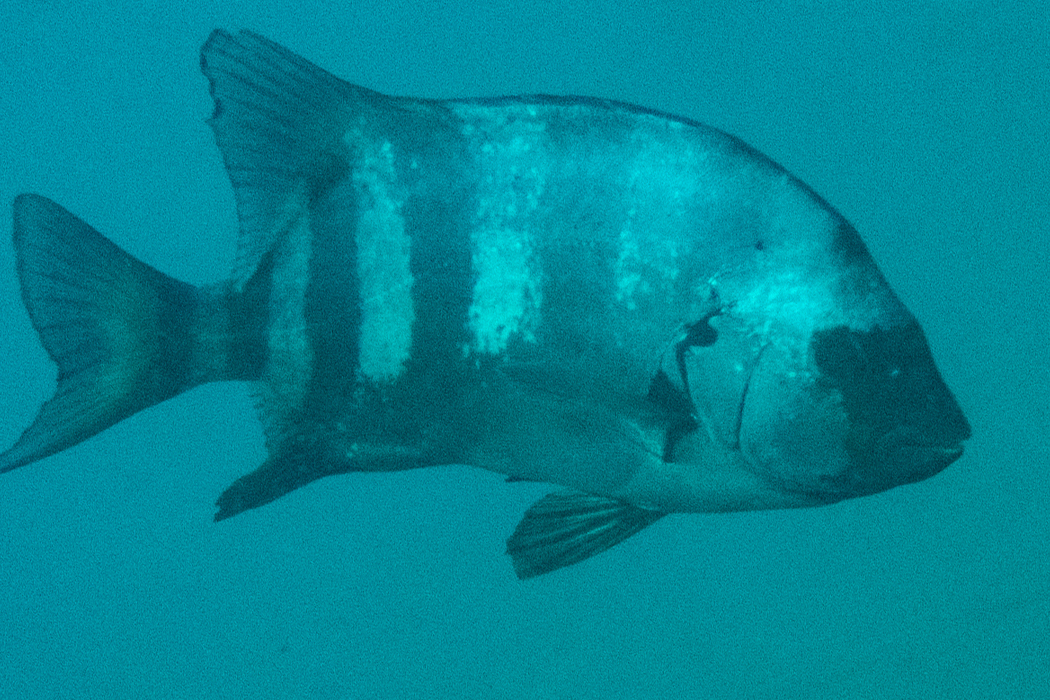 Striped beakfish
Running black stripes.
| | |
| --- | --- |
| Scientific name | Oplegnathus fasciatus |
| English name | Striped beakfish |
| Japanese name | Ishidai |
| Classification | Actinopterygii |
| Classification details | Perciformes Oplegnathidae |
| Full length | about 50cm. |
| Distribution | Distributed in coastal areas throughout Japan. |
Characteristics
Black stripes run from the head to the caudal fin on a white or gray background. The mouth is slightly pointed and sticks out. As the male grows, the stripes become obscure and the area around the mouth darkens. There is also a region called "Kuchiguro"("Black Mouth").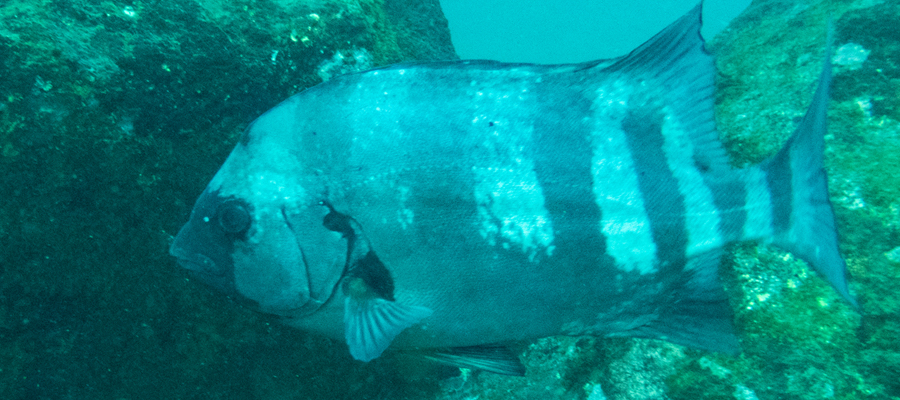 Ecology
It is found on shallow reefs off the coast of Japan. They are carnivorous and eat crustaceans and shellfish. Animals with shells are also chewed. It is curious and does not run away even when a swimming human approaches.
Habitat
Kanagawa Prefecture Hayakawa Beach
I photographed an individual swimming alone during diving. It was slowly circling around rocks in relatively shallow water. It was a male with a black mouth and obscure stripes. I was able to shoot without escaping even if I got very close.
Pictures
Introducing a picture of Striped beakfish.