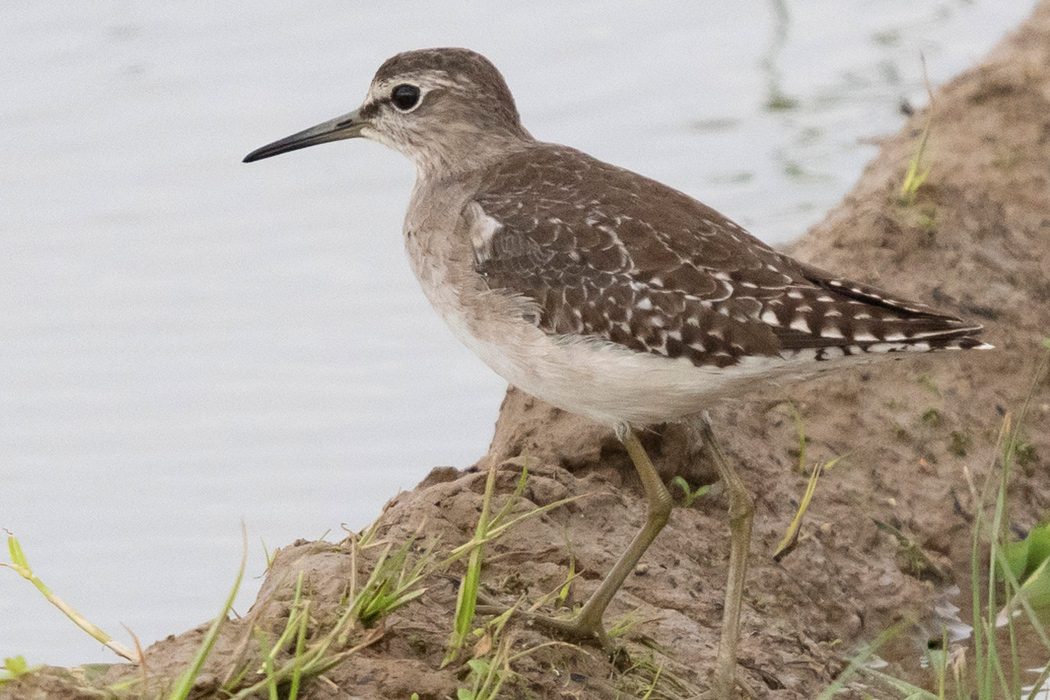 Wood Sandpiper
Beautiful mottled pattern on wings.
| | |
| --- | --- |
| Scientific name | Tringa glareola |
| English name | Wood Sandpiper |
| Japanese name | Takabushigi |
| Classification | Aves |
| Classification details | Charadriiformes Scolopacidae |
| Full length | 21cm |
| Distribution | It breeds in the Eurasian continent and comes to Japan as a migratory bird. |
Characteristics
A sandpiper with a mottled pattern on its brown back. The Japanese name "Takafu" originally refers to the pattern found on the wings of birds of prey.The feathers of the Takabushigi have the same patterns as those of hawks.The underside of the body is white and the legs are pale yellow. There are white feathers on the edge of the rain cover.
Differences between Common Sandpipers and Common Sandpipers
The red sandpiper and the common sandpiper are very similar in shape and color. As a distinguishing point, the Brown Sandpiper is slightly larger and has a darker brown dorsal surface. In addition, the eyebrows of the common sandpiper extend to the back of the eye.
Calls
A series of short, high-pitched voices such as "beep" and "beep".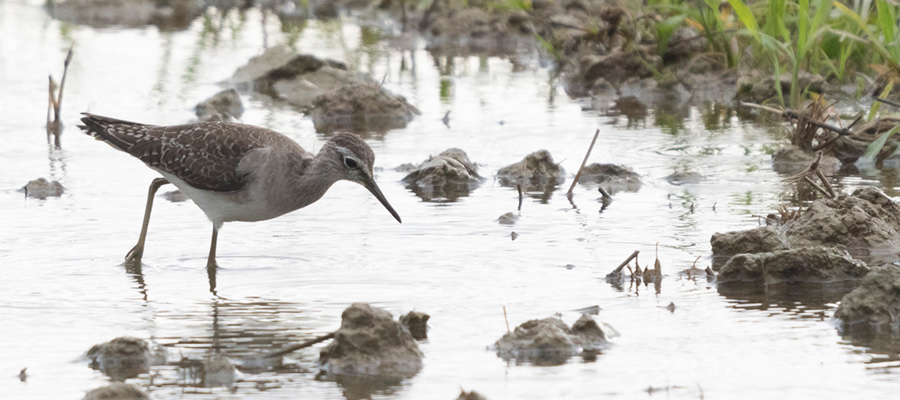 Ecology
As a migratory bird, it comes to paddy fields and wetlands. They form small groups and eat insects and shellfish while walking in freshwater areas. During the breeding season, they display while chirping.
Habitat
Paddy fields in the morning
I took a picture of a common sandpiper walking in a paddy field in the morning. It took food with its beak in the mud. It looked plain and looked a lot like a sandpiper. I felt that the contrast between the upper surface and the lower surface was weaker than that of the grass sandpiper.
Pictures
Introducing a picture of Wood Sandpiper.