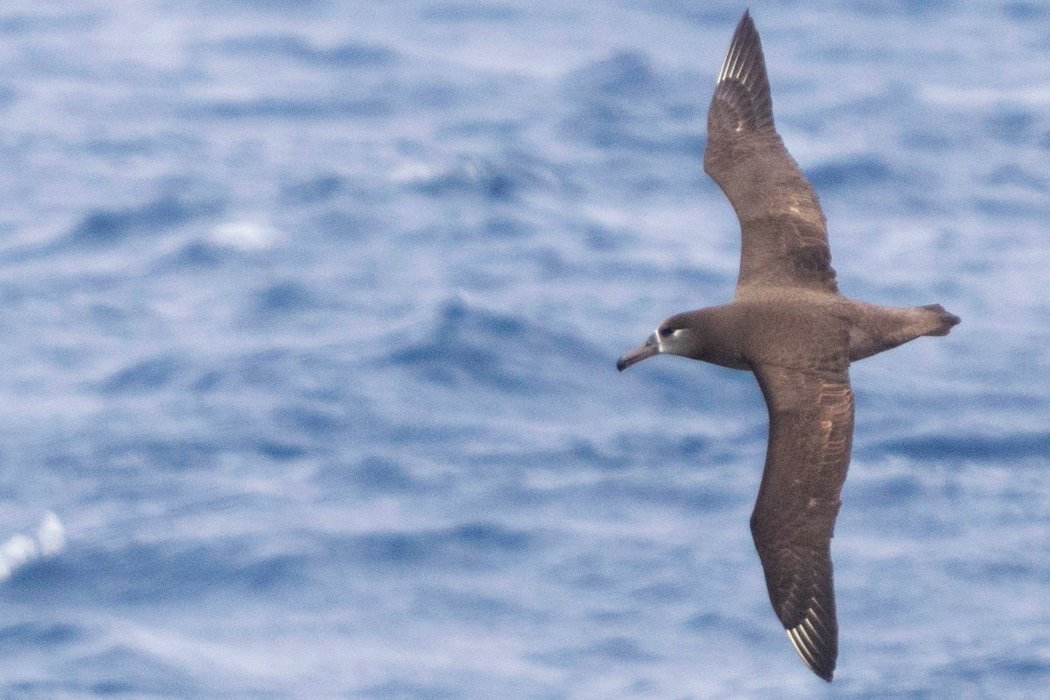 Black-footed Albatross
Dark brown body with white eyes.
| | |
| --- | --- |
| Scientific name | Diomedea nigripes |
| English name | Black-footed Albatross |
| Japanese name | Kuroashiahodori |
| Classification | Aves |
| Classification details | Procellariiformes Diomedeidae |
| Full length | 68-74cm |
| Distribution | North Pacific |
Characteristics
Short-tailed albatross whose whole body is blackish brown. The area around the eyes and the base of the beak are white. Inhabits the North Pacific Ocean and breeds on Torishima and the Ogasawara Islands in Japan.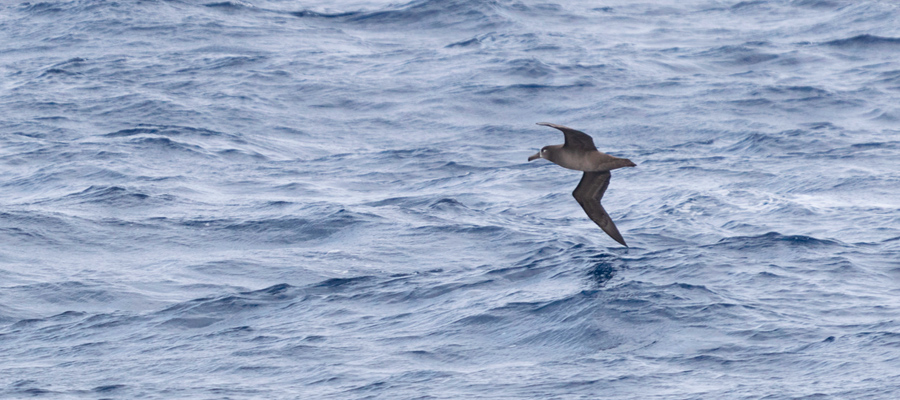 Ecology
Outside the breeding season, they live in the ocean and can fly for days on end. It glides even in strong winds using its 200 cm wingspan. Eat fish and crustaceans. Breeds in colonies on low-latitude islands.
Habitat
I spotted him approaching a ship bound for Hahajima. There were few seabirds, partly because the sea was stormy, but this individual flew in parallel with the Hahajima Maru for a while. It flew several tens of centimeters above sea level while skillfully reading strong winds. It was also discovered from a boat heading for Chichijima. It was impressive to see a lone bird flying over the sea where the island could not be seen to the horizon.
Pictures
Introducing a picture of Black-footed Albatross.