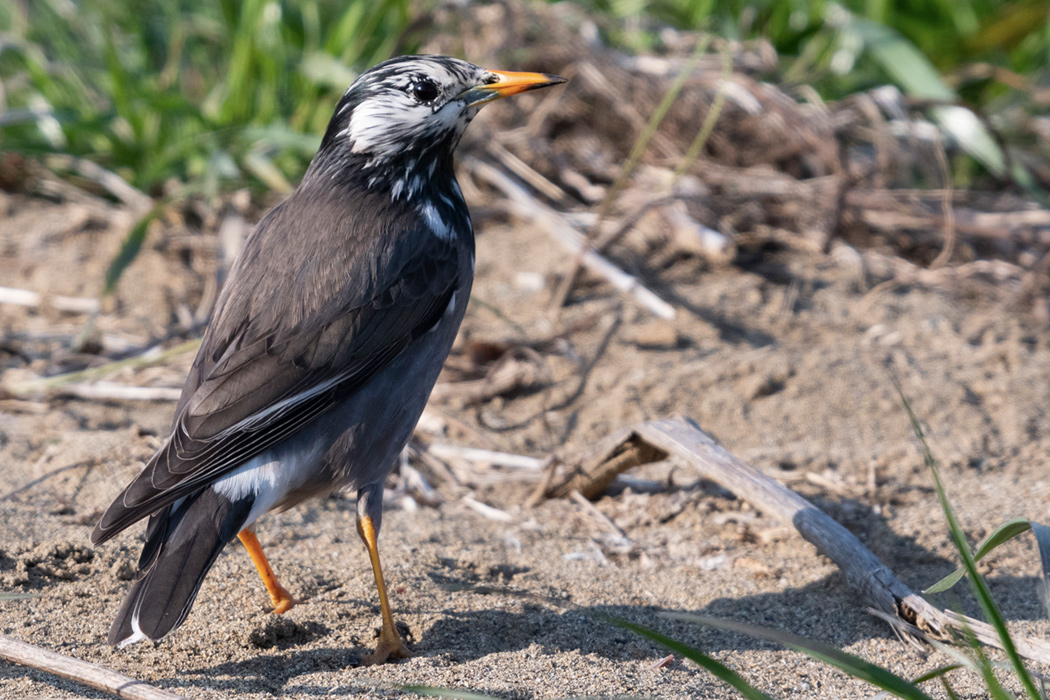 White-cheeked Starling
Has a thin orange beak.
| | |
| --- | --- |
| Scientific name | Sturnus cineraceus |
| English name | White-cheeked Starling |
| Japanese name | 椋鳥 |
| Classification | Aves |
| Classification details | Passeriformes Sturnidae |
| Full length | 24cm |
| Distribution | Widely distributed in eastern Eurasia. |
Characteristics
A familiar wild bird with a dark brown body and sharp orange beak. White feathers grow irregularly on the face, and there is no eye ring on the black eyes. The rump and the edges of the tail feathers are white, and are conspicuous in flight. Males are more black. Juveniles are paler than females and have a whitish belly.
Calls
It cries in a murky voice, "Gyu-Gyu" and "Juru-Juru." The voices of starlings in large flocks in the evening are loud. The voice that stretches out and croaks can be heard for a moment as the voice of the Onaga.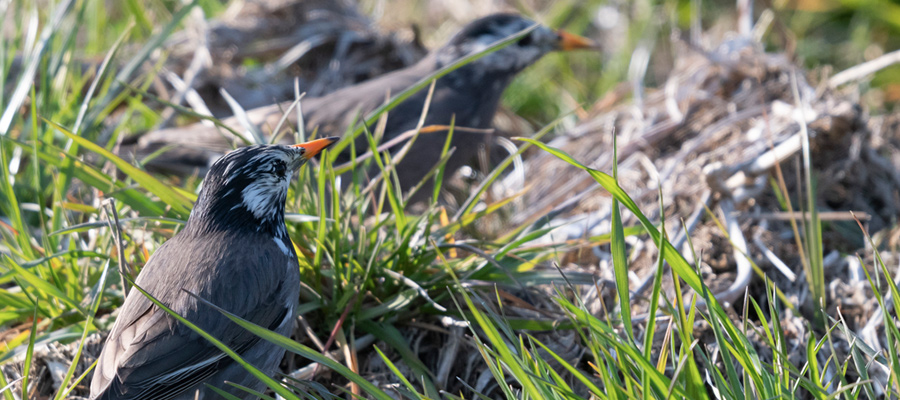 Ecology
Widely distributed from flat farmlands to urban areas. Eat plant seeds and insects while walking on the ground with a few birds. In the evening, they gather in large flocks and move to collective roosts. Street trees in urban areas are sometimes used as roosts, and in recent years noise and contamination from feces have become a problem.
Habitat
I photographed a starling walking in search of food on the riverbed of Asakawa, Hachioji City. If you don't mind it, it will happily search for food, but if you are warned, it will bark in a very sullen voice.These birds can be seen everywhere, such as in parks and on power lines, but they are especially impressive in the evening when they gather in large flocks in front of the station.
Pictures
Introducing a picture of White-cheeked Starling.