 Golden-ringed dragonfly
Yellow stripes and bright green compound eyes. It takes about 5 years to reach adulthood.
| | |
| --- | --- |
| Scientific name | Anotogaster sieboldii |
| English name | Golden-ringed dragonfly |
| Japanese name | Oniyanma |
| Classification | Insecta |
| Classification details | Odonata Cordulegastridae |
| Full length | 9-11cm |
| Distribution | From Hokkaido to Yaeyama Islands. |
Characteristics
The largest dragonfly in Japan, it preys on other insects such as moths and wasps. Larvae spend 5 years in water. It inhabits near streams with clean water and flies back and forth for a certain distance. Beautiful emerald green compound eyes.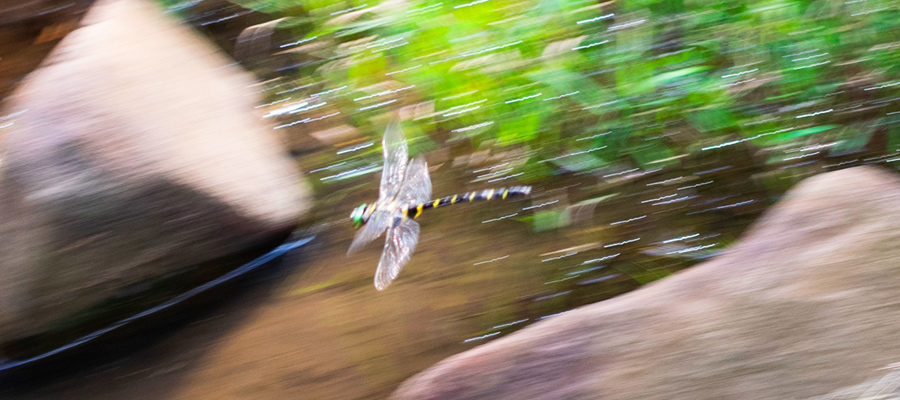 Ecology
Commonly seen in meadows and flowerbeds after spring. It eats kudzu and kudzu.
As the Japanese name suggests, you can see the male riding on the back of the female. It is thought that this is for mating, but it is also ridden when not mating.
Habitat
It was flying around the iris fields of Katakura Castle Ruins Park in Hachioji City. It was very cautious, so I observed the round route and photographed it when it perched on a leaf. The park is also rich in other prey insects, but no other individuals were seen in the area where this individual flew back and forth.
Pictures
Introducing a picture of Golden-ringed dragonfly.