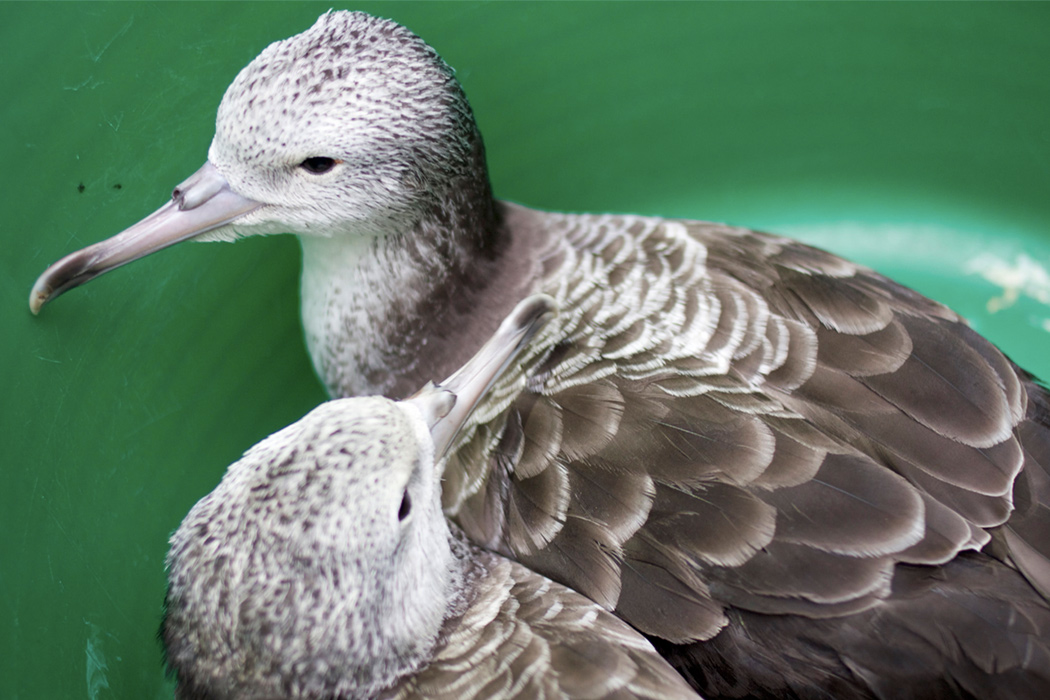 Streaked Shearwater
eat anchovies on the surface of the sea.
| | |
| --- | --- |
| Scientific name | Calonectris leucomelas |
| English name | Streaked Shearwater |
| Japanese name | Omizunagidori |
| Classification | Aves |
| Classification details | Procellariiformes Procellariidae |
| Full length | 50cm |
| Distribution | Breeds on islands from Hokkaido to the Yaeyama Islands in summer |
Characteristics
Since they live on land except during the breeding season, they cannot take off from the ground. They gather on the sea surface in search of small fish such as anchovies. At night, they return to their burrows on slopes to sleep. It is a summer bird, and when winter comes after breeding, it migrates south to overwinter. The chicks are docile and do not run away when people approach the nest.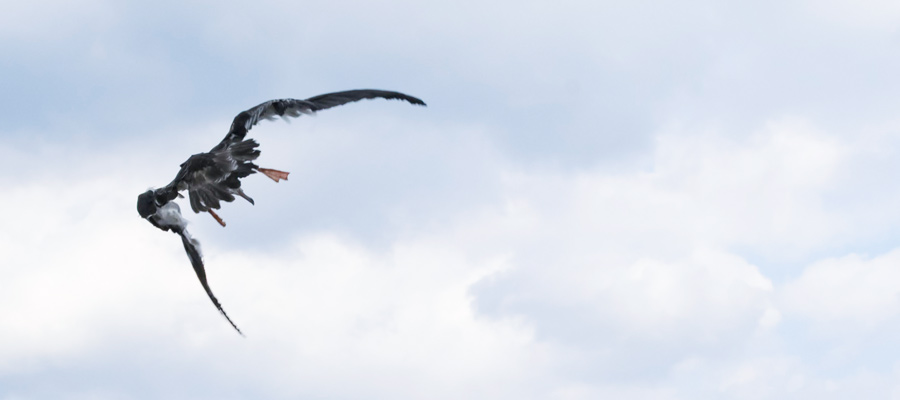 Ecology
Outside the breeding season, they live in the sea, catching and eating prey near the water surface such as fish and mollusks. It finds a school of anchovies and other animals from a distance and gathers there.
In spring, they come to breeding grounds in groups and dig holes in the forest to lay eggs and raise their young. Parent birds forage at sea during the day and return to the nest after sunset to feed their chicks. Chicks leave the nest about 2-3 months after emergence.
Habitat
Mikurajima Island
Winter on Mikurashima is the time when streaked shearwater chicks leave the nest. They use the height of trees and slopes to take off, but once nested in a human house, they are not tall enough to take off. People on the island take them to the cliffs and let the chicks fly. On the roads along the mountains, there are chicks that have failed to leave the nest and have been eaten by animals.
Pictures
Introducing a picture of Streaked Shearwater.