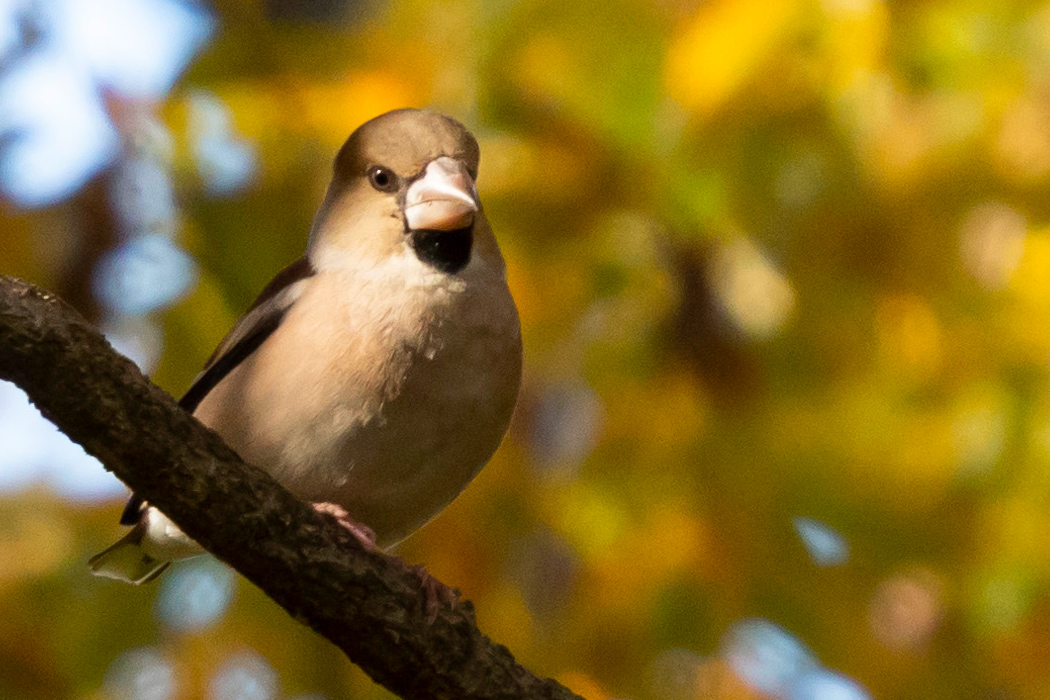 Hawfinch
strong beak, sharp call
| | |
| --- | --- |
| Scientific name | Coccothraustes coccothraustes |
| English name | Hawfinch |
| Japanese name | Shime |
| Classification | Aves |
| Classification details | Passeriformes Fringillidae |
| Full length | 16cm |
| Distribution | Comes to Honshu and southwards as a winter bird. Breeds north of central Honshu. |
Characteristics
A bird of the family Cuckoo, whose entire body is light brown. It is characterized by a gray neck and black around the beak and eyes. The flight feathers are black and blue mixed, and you can see the white lines when you spread them out. The beak has a lead colored part and a pale pink part. Males are brighter in color than females and juveniles.
Calls
The shime's cry is a bit sharp with a "chic" sound. Makes a sound when it flies.
How to distinguish between male and female shime
The shime of summer plumage differs in color between males and females. The head of the male is yellowish brown, while the head of the female is dark brown, giving it a pale color overall.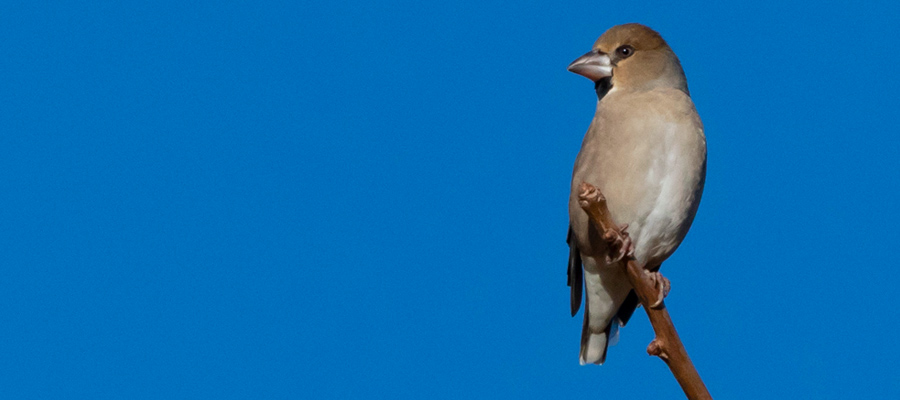 Ecology
They come to Japan as winter birds and live in forests from flatlands to mountains. It uses its powerful beak to eat the seeds of plants such as hackberry and maple. They are often solitary when not breeding season. Breeds in Hokkaido from spring to summer.
Habitat
I found it flying around in the woods of Katakura Castle Ruins Park in Hachioji City. It seems that only one bird has a territory, and no other individuals were seen nearby.
There was an individual looking down from the top of the ginkgo tree next to the field above the park.
Pictures
Introducing a picture of Hawfinch.