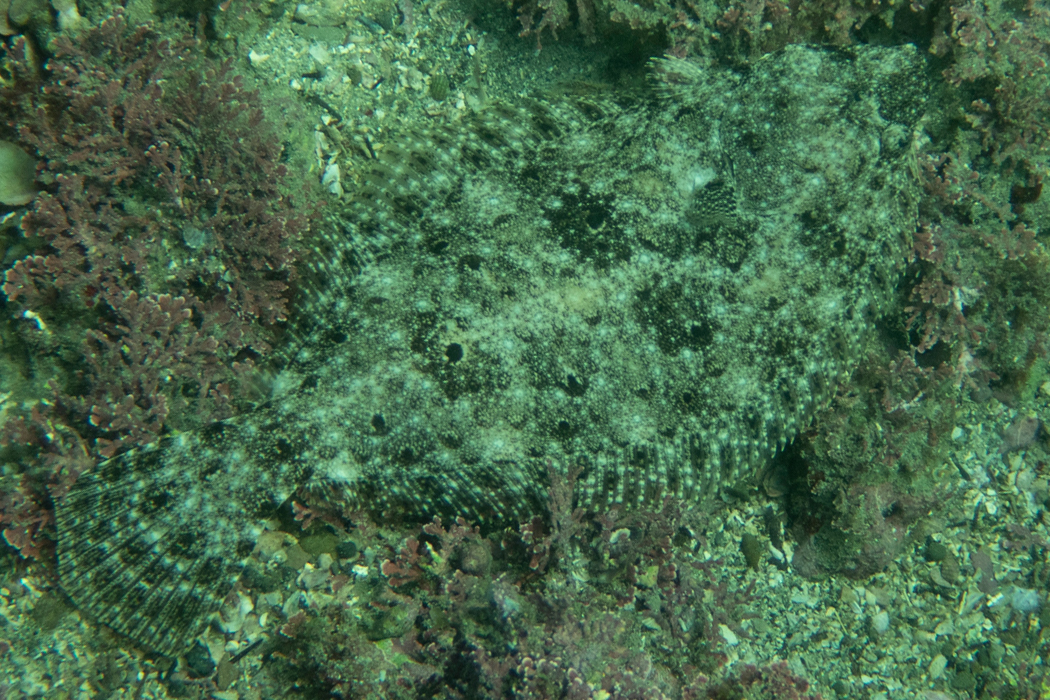 Olive flounder
Both eyes on the left side of the body.
| | |
| --- | --- |
| Scientific name | Bastard halibut |
| English name | Olive flounder |
| Japanese name | Hirame |
| Classification | Actinopterygii |
| Classification details | Pleuronectiformes Paralichthyidae |
| Full length | ~1m. |
| Distribution | Western Pacific. |
Characteristics
A saltwater fish characterized by having both eyes on the left side of its body. It has a light brown body with several pairs of large dark brown spots and countless small white spots, giving it a protective coloration that blends in with the sand. The fins also have dark brown spots. It has a larger mouth than the flatfish. Swim by swinging your body. Pretty early.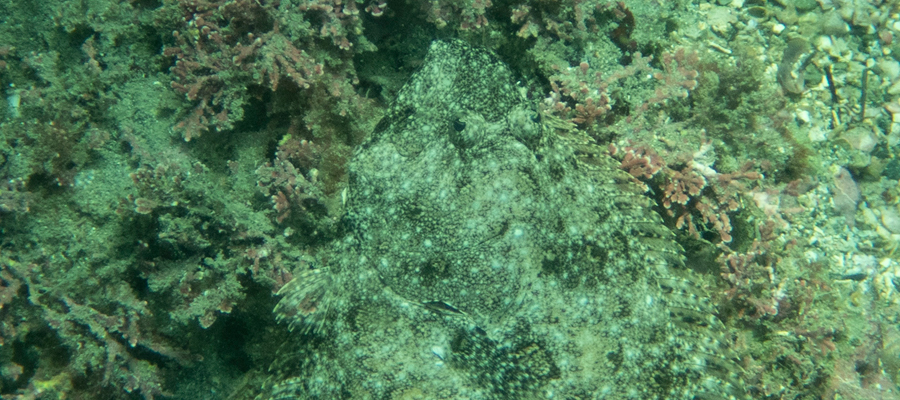 Ecology
It inhabits sand and mud and looks up with both eyes. It preys on small bottom-dwelling fish and crustaceans. They come to shallow waters to spawn in the summer and move to deeper waters in the winter.
Habitat
Miura Peninsula Arasaki
I found it in the sandy area between the reefs in the morning. It has a color that blends in with the sand, but its distinctive silhouette makes it easy to find. It floated a little and swam with its body fluttering.
Video
The video of flounder.
It was swimming with its fins flapping.
Pictures
Introducing a picture of Olive flounder.