 Grey Wagtail
A wagtail with a distinctive yellow color that can be recognized at a glance.
| | |
| --- | --- |
| Scientific name | Motacilla cinerea |
| English name | Grey Wagtail |
| Japanese name | Kisekirei |
| Classification | Aves |
| Classification details | Passeriformes Motacillidae |
| Full length | about 20cm |
| Distribution | Kyushu and north |
Characteristics
A waterside wagtail with a distinctive yellow belly. The back side from the head to the long tail is gray. The area around the eyes is white, and the throat is black in males and white in females. Like other wagtails, it walks near waterfronts such as rivers and ponds while wagging its tail up and down. It is a wagtail that can be seen relatively easily near rivers. The bird was loved by poets such as Issa Kobayashi and Hakushu Kitahara.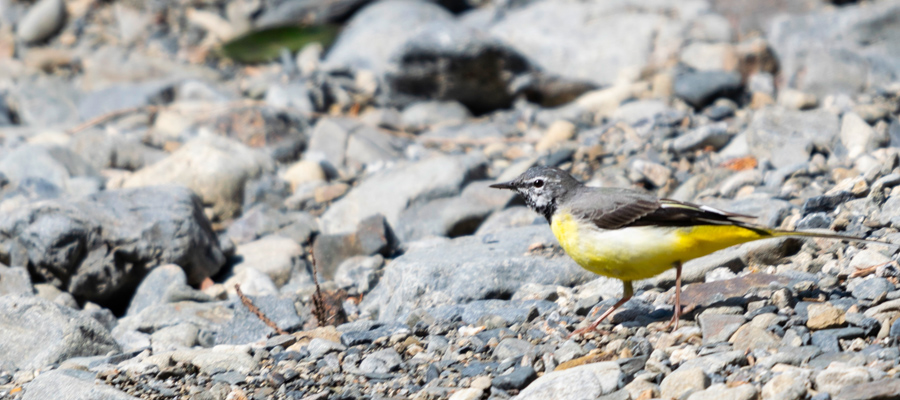 Ecology
They live mainly along rivers and eat insects in water and riverbeds. They live in a different place than the white wagtails that are often seen in urban areas. It breeds by building a saucer-shaped nest in rock hollows or bushes along the banks of rivers. In winter, they migrate to warmer areas to overwinter.
Habitat
I came to Otanba International Rainbow Trout Fishing Ground in Okutama. I saw it several times while walking along the Otanba River, but it came close to humans along the rainbow trout fishing spot. While keeping a distance of about 20m, they were interested in trout fishing and went back and forth. After walking along the river bank for a while, it flew away downstream.
Pictures
Introducing a picture of Grey Wagtail.