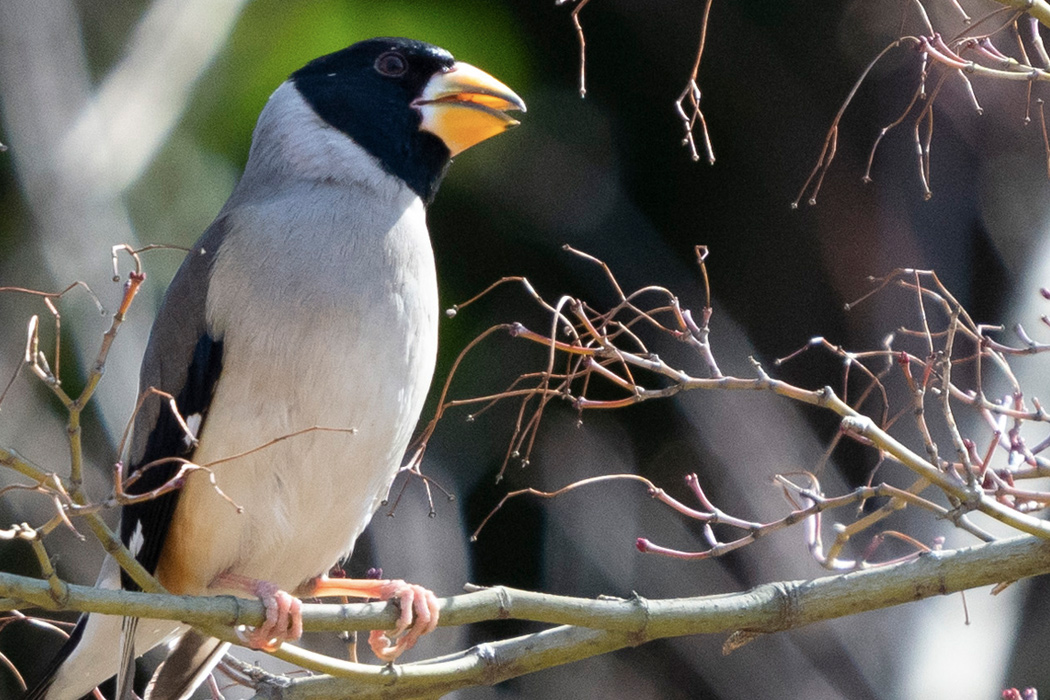 Chinese Grosbeak
Black head behind the eyes.
| | |
| --- | --- |
| Scientific name | Eophona migratoria |
| English name | Chinese Grosbeak |
| Japanese name | Koikaru |
| Classification | Aves |
| Classification details | Passeriformes Fringillidae |
| Full length | 19cm |
| Distribution | Eastern Russia to the Korean Peninsula. In Japan, it flies from central Honshu to the south. |
Characteristics
A bird of the family Cicadae that resembles a squid. The head and wings are similar to squid, but slightly smaller. The male has a black head. The difference from squid is that the black part extends behind the eyes and around the neck. The beak of the koikaru is yellow and is very similar to that of the squid, but the tip of the koikaru's beak is blackened. The wings are black to dark blue, with white on the wind.
Calls
It sings "Kyoikoi" and "Keeko Keeko", which are very similar to squid. The rumbling sounds a little muddy.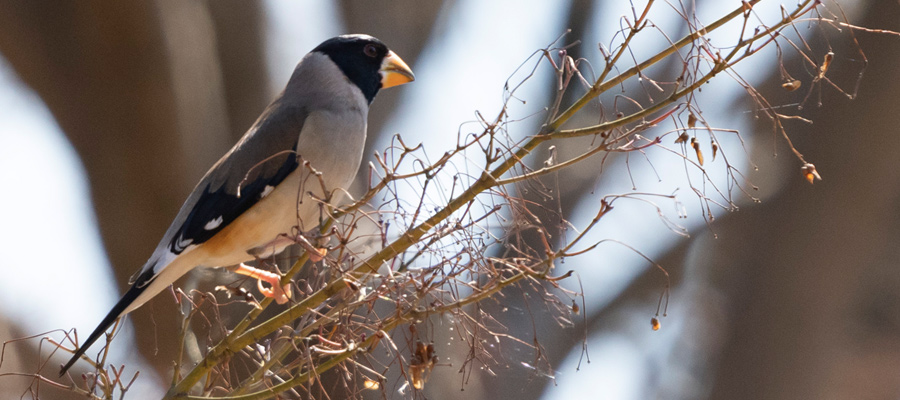 Ecology
Comes to the forests of the plains and mountains as a winter bird. It can also be seen in urban parks. Crack the hard fruit on the tree and eat it. The way it flies is a wavy flight similar to that of a cuttlefish.
Habitat
Found foraging in trees in late winter. I thought it was a squid because it was the only one and it was backlit, but when I looked closer, it was a squid. It stayed on the same branch for a while, but was chased away by a shrike.
Pictures
Introducing a picture of Chinese Grosbeak.