 Japanese Common Toad
A toad found in gardens.
| | |
| --- | --- |
| Scientific name | Bufo japonicus formosus |
| English name | Japanese Common Toad |
| Japanese name | Azumahikigaeru |
| Classification | Amphibia |
| Classification details | Anura Bufonidae |
| Full length | 6-18cm |
| Distribution | distributed in eastern Japan |
Characteristics
A chubby frog with a body length of nearly 20cm. It is an endemic subspecies of Japanese toad.
The back is dark brown or dark brown, and the skin is bumpy. Compared to the Japanese toad, the eardrum is larger, and the diameter of the eardrum is longer than the distance from the eye to the eardrum. The skin secretes a toxic fluid.
When moving, it does not bounce and walks gently.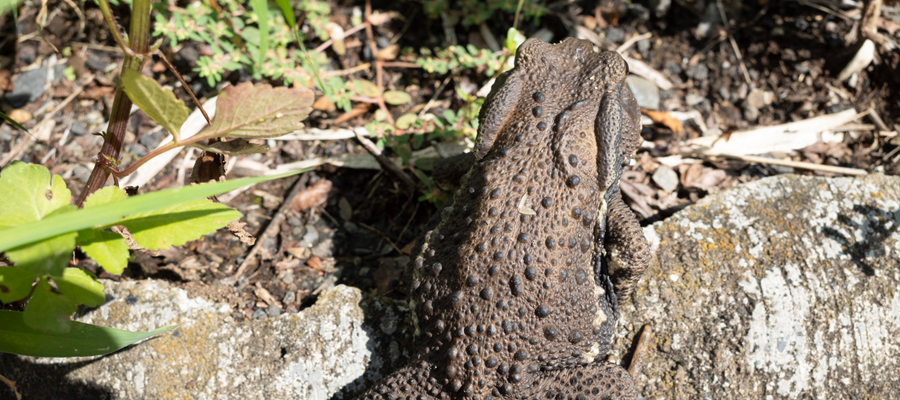 Ecology
In addition to forests and grasslands, it can also live in urban areas and the gardens of people's houses. It is nocturnal and preys on small creatures such as insects.
It breeds in early summer and lays long, thin eggs on the water's edge.
Habitat
I took this photo in the sunshine near Katakura Castle Ruins Park in Hachioji City. It moved slowly, and after a while it fled into the grass.
You may also encounter it on the road at night when it is raining in early spring. It's quite big, so if you suddenly meet it, you'll be surprised. I happened to have my camera and was able to take a picture.
Pictures
Introducing a picture of Japanese Common Toad.