Eurasian nuthatch
roams tree trunks.
| | |
| --- | --- |
| Scientific name | Sitta europaea |
| English name | Eurasian nuthatch |
| Japanese name | Gojukara |
| Classification | Aves |
| Classification details | Passeriformes Sittidae |
| Full length | 13.5cm. |
| Distribution | Widely distributed in Eurasia. |
Characteristics
A collar with a stocky silhouette that looks like it has no neck. Appears slightly larger than normal shellfish. The movement resembles that of a Japanese woodpecker.
The back is gray and the belly is white. The beak is lead colored. A black eye line runs from the beak.
Calls
It whispers in a high-pitched voice, "Beepee" and "Feefee".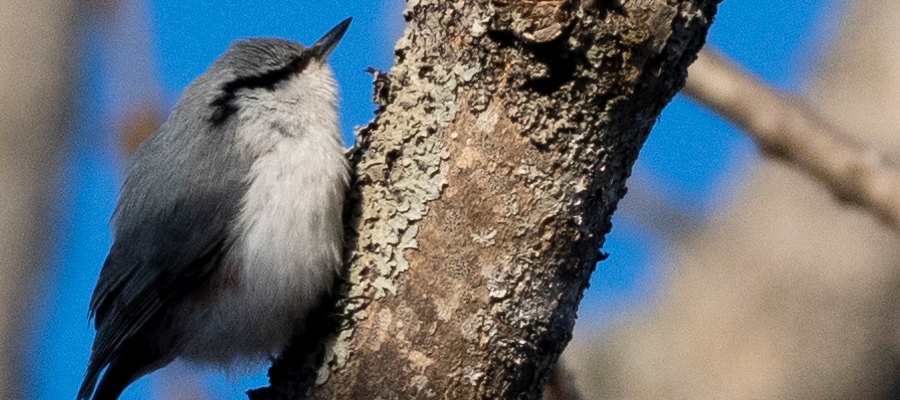 Ecology
Inhabit mountains and forests. It travels on tree trunks and eats arthropods. Builds nests in tree cavities and breeds. Sometimes mixed with other crustaceans.
Habitat
I took a picture of him singing on a branch on the shore of Lake Kussharo, Hokkaido. It was ringing in a high-pitched voice. It stayed in one tree for a while, roaming the branches.
Pictures
Introducing a picture of Eurasian nuthatch.