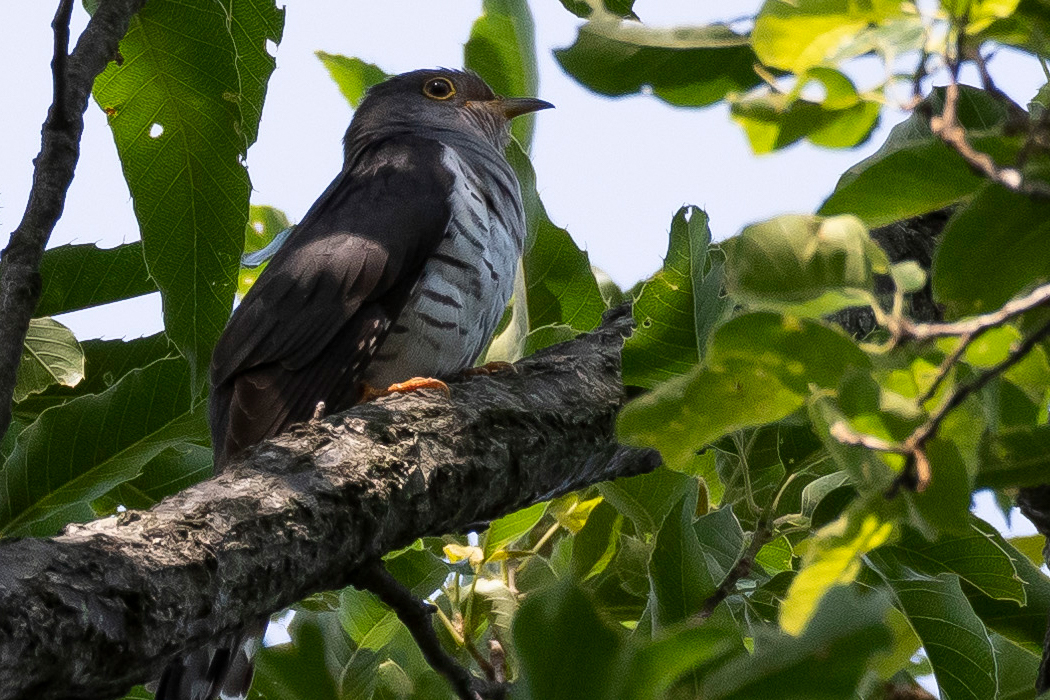 Lesser Cuckoo
A familiar cry from "Nakananara".
| | |
| --- | --- |
| Scientific name | Cuculus poliocephalus |
| English name | Lesser Cuckoo |
| Japanese name | Hototogisu |
| Classification | Aves |
| Classification details | Cuculiformes Cuculidae |
| Full length | about 28cm |
| Distribution | Widely distributed from Africa to Eurasia. |
Characteristics
A bird of the cuckoo family with a characteristic call.The back is gray and the belly is white with horizontal stripes. Some individuals are red. Eye ring is yellow. The size is the size of a bulbul. The silhouette that flies while chirping has wings open, which is different from the Brown-eared Bulbul.
Calls
It has a characteristic cry of "kyokkyo, kyokyokyo" and has long been known as "teppenkaketaka". Sometimes they cry in the morning.Tenkabito's famous haiku, "Narukanara".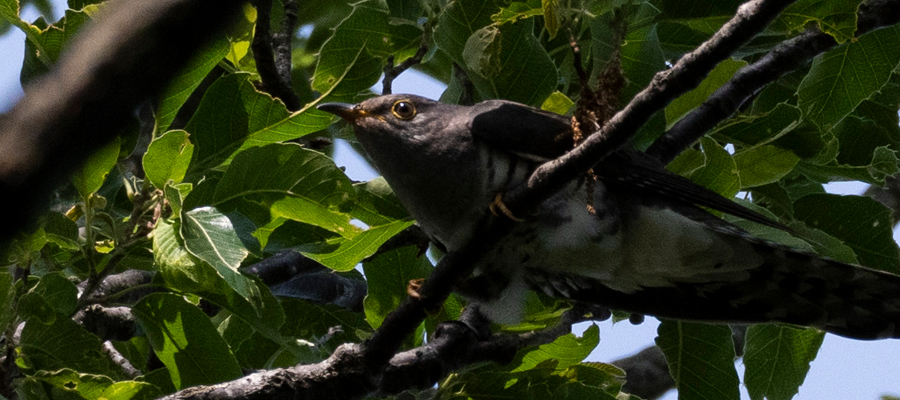 Ecology
Comes to Japan as a summer bird. It catches and eats insects such as caterpillars on trees.
Warblers and other species have a habit of laying eggs.
Habitat
From spring to summer, when I wake up in the middle of the night, I sometimes hear the chirping of the hototogisu from the forest behind the house. It's a little creepy, but I wanted to see it someday.
Katakura Castle Ruins Park
In June, I had the chance to photograph the red-throated squirrel at Katakura Castle Ruins Park. It was sitting on a fairly low branch and singing, but I could not see it for a long time. After searching for a few minutes, I was able to find it among the branches. After eating insects in the tree, it flew towards the forest of gathering. I heard a howl for a while.
Pictures
Introducing a picture of Lesser Cuckoo.