 Huenia heraldica
Camouflages with seaweed on its head.
| | |
| --- | --- |
| Scientific name | Huenia heraldica |
| English name | Huenia heraldica |
| Japanese name | 木葉蟹 |
| Classification | Crustacea |
| Classification details | Decapoda Majidae |
| Full length | 3cm |
| Distribution | Distributed in the Indian and Pacific oceans. |
Characteristics
A small crab with a shell size of about 3 cm. It camouflages itself by wearing seaweed on its head. Body color varies from red to green. The shape of the shell differs between males and females, with females having a wider shell, while males have a triangular shape.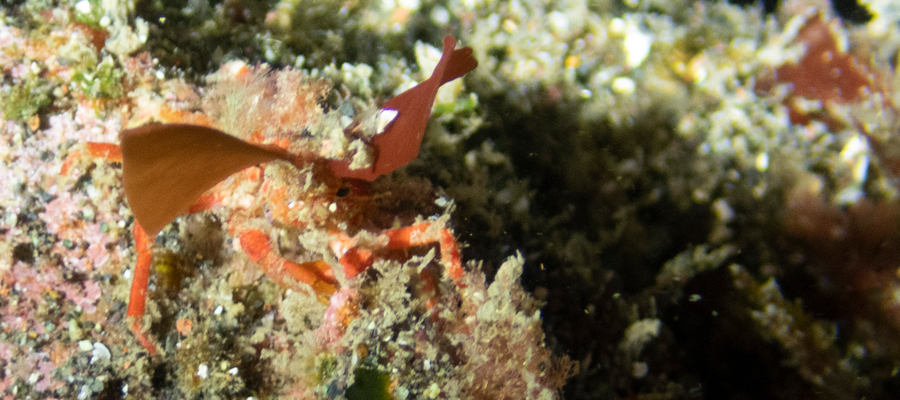 Ecology
It mimics the surrounding seaweed to live. During the day, it hides in seaweed and becomes active at night.
Habitat
Hayakawa beach at night
Taken during a night dive. It also had two pieces of seaweed on it. It looked quite conspicuous when I saw it in a place where there was no seaweed around.
Pictures
Introducing a picture of Huenia heraldica.