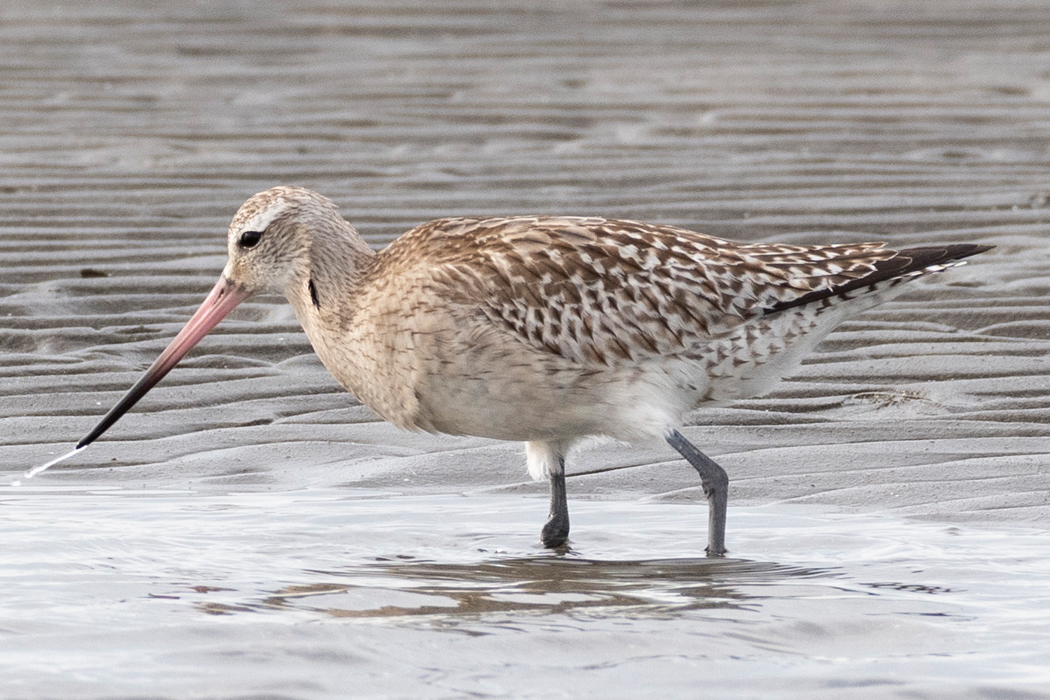 Bar-tailed Godwit
long, curved beak
| | |
| --- | --- |
| Scientific name | Limosa lapponica |
| English name | Bar-tailed Godwit |
| Japanese name | 大反嘴鴫 |
| Classification | Aves |
| Classification details | Charadriiformes Scolopacidae |
| Full length | about 40cm |
| Distribution | Breeds in the northern hemisphere and migrates from Europe to Africa, Asia and Australia in the winter. In Japan, it can be seen all over the country in spring and autumn. |
Characteristics
A sandpiper with a long, curved bill. The body is brown overall, and the back is mottled. In young birds, this pattern looks like an abacus ball. The belly is whitish. The head is small compared to the body and has a whitish eye line. The beak is pale flesh-colored from the base to about half, and the tip is lead-colored. The legs are black and serve as a distinguishing point from the sledgehammer.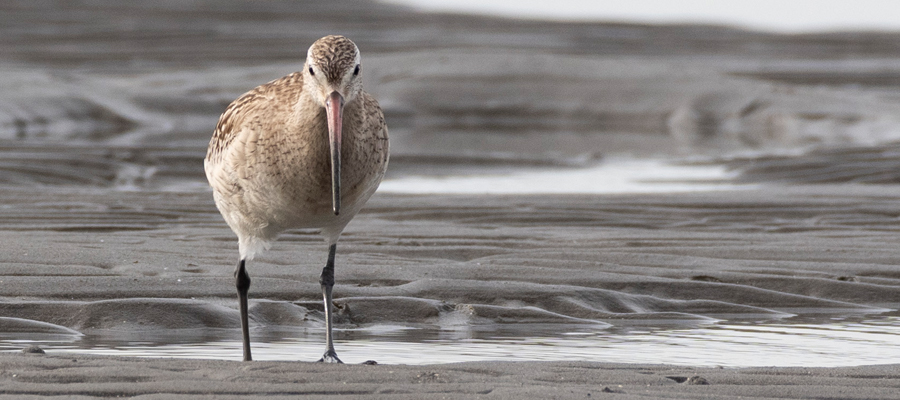 Ecology
They fly to tidal flats and sandy beaches as migratory birds in spring and autumn. It uses its long beak to prey on small animals such as crustaceans.
Habitat
Sanbanze, Funabashi City
I headed to Sanbanze early in the morning on a spring tide day. A Bar-tailed Godwit was foraging at a distance of about 15m. It catches prey by thrusting its long beak into the sand. It looks twice as big as the Black-billed Sandpiper.
Video
the video of the Bar-tailed Godwit.
They were foraging in the tidal flats.
Pictures
Introducing a picture of Bar-tailed Godwit.