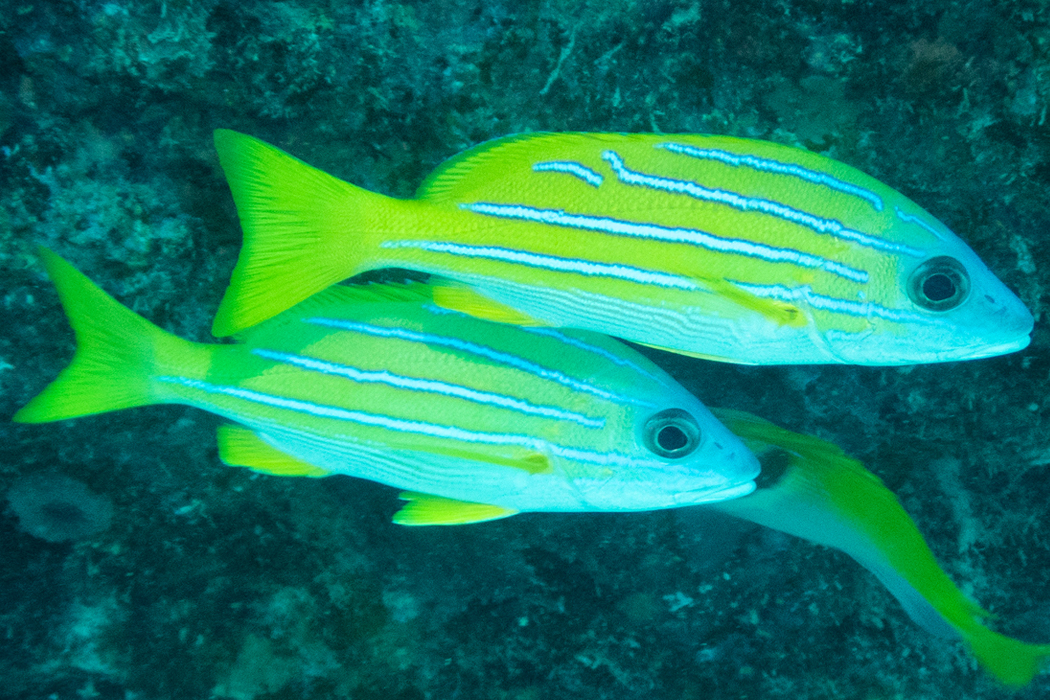 Bluestripe snapper
yellow body with 4 pale lines running
| | |
| --- | --- |
| Scientific name | Lutjanus kasmira |
| English name | Bluestripe snapper |
| Japanese name | 四筋笛鯛 |
| Classification | Actinopterygii |
| Classification details | Perciformes Lutjanidae |
| Full length | 20~50cm |
| Distribution | Widely distributed in the Pacific and Indian Oceans. |
Characteristics
It has four pale horizontal lines running across its yellow body. The edge of the horizontal line is a black line. There is a fine horizontal line near the belly. There are no horizontal lines around the face, and it is bluish in color. The dorsal and caudal fins are yellow. The eyes are large and black.
A very similar fish is the roxen snapper, but it can be distinguished by the number of horizontal lines.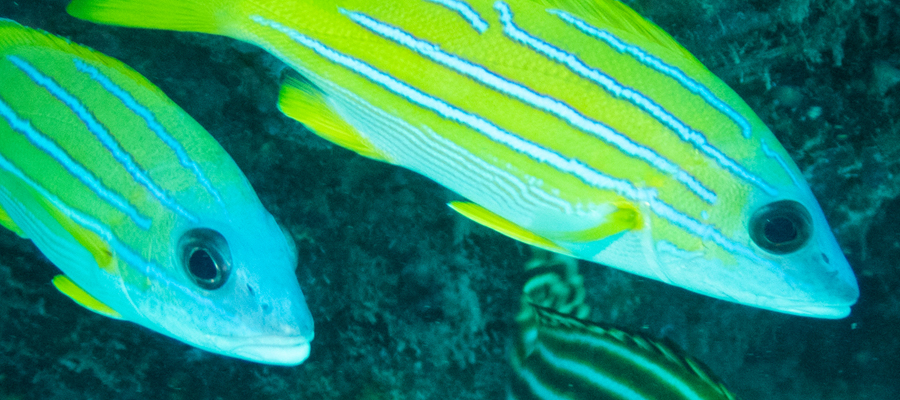 Ecology
Inhabits coral reefs in warm waters. It preys on crustaceans. Form a group and act.
Habitat
Ishigaki Island
I took a picture of two fish swimming while diving in a coral reef. It swam near the bottom and crossed in front of me.
Pictures
Introducing a picture of Bluestripe snapper.