 Red stingray
It has poisonous spines on its tail.
| | |
| --- | --- |
| Scientific name | Hemitrygon akajei |
| English name | Red stingray |
| Japanese name | Akaei |
| Classification | Chondrichthyes |
| Classification details | Myliobatiformes Dasyatidae |
| Full length | ~1.5m |
| Distribution | Distributed in East Asia. |
Characteristics
A ray that looks like a pentagon when viewed from above. The back is brown and the belly is whitish. The eyes are large and staring.It has an elongated tail with poisonous spines. The thorns have barbs to prevent them from falling out easily. If you get stabbed by these thorns, you will be in excruciating pain.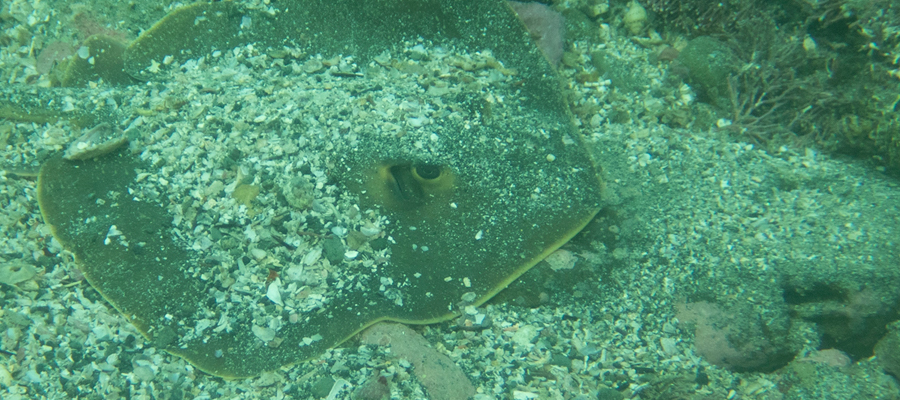 Ecology
Inhabits the sandy bottom of the sea. It burrows into the sand for a while, sticks out its eyes and tail, and stays still. It swims by flapping its pectoral fins and eats small benthic animals such as shellfish and crustaceans.
Habitat
Miura Peninsula Arasaki
I found it at the rocky bottom where I always watch it. It was a rather small individual, covered with sand and sitting still. When I was observing, it began to swim with its pectoral fins fluttering.
Video
Introducing a video of Red stingray.
It was on sandy ground.
Pictures
Introducing a picture of Red stingray.